About Me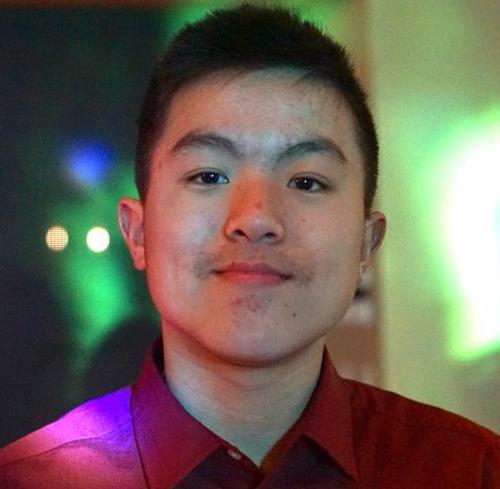 Hi! My name is Calix Huang and I love software engineering! I am homeschooled as a part of an independent study online program called Connections Academy. I am completely self-taught, using online resources to teach myself every single thing I know about software engineering. I also love entrepreneurship, so I try to model my projects around useful ideas that can be deployed to users around the globe. My skills in full-stack development allow me to take a project from an idea to a product.
0
contributions in the last year
Projects
My Projects
These are all of the projects I've completed! I always maintain and improve each one, and I am always open to others joining the team or helping test out the software!
Remember! All of these projects are hosted on free dynos on Heroku. These applications sleep when it is not being used, so on first load it will be very slow. Please be patient when viewing these projects!

Ano.js
Ano.js is a free, open source web animation library that makes creating beautiful designs a whole lot easier. We've designed Ano.js in the interest of simplifying the process of creating and integrating web animations into your website. All of our animations are free to use, and the entire operation is powered by open source contributions.

GroceryMeals
GroceryMeals is an online platform that gathers the best grocery prices and matches them with recipes you can make at home! I owe the whole idea of GroceryMeals to my aunt, and GroceryMeals uses the spoonacularAPI and NutritionX API, as well as GroceryPricerAPI.
Team Projects
These are all of the projects that I've been or have worked on with other co-workers and friends, where I played a certain role in the development of the whole project.


August 2019 - Present
Co-Founder, Frontend Web Developer + UI/UX Designer
EdConnect
EdConnect is a web-based education platform, optimizing the use of machine learning to drive forward the future of grading and evaluation in schools and organizations. My role in this project is as the frontend web developer and UI/UX designer. I wireframe and prototype different UI designs and integrate them into websites, as well as working with backend developers to transfer data from the backend server to the UI.


Janurary 2020 - Present
Co-Founder, Frontend Web Developer + UI/UX Designer
Procura
Procura is a cross-platform mobile application designed to help hackathon organizers manage their attendees more efficiently, as well as allowing hackathon participants to have a more enjoyable time competing at the event. My role in this project is the main frontend web developer, designing and developing the landing page for the application.
Other Projects
Here are some of the other projects I've made. These are deprecated and I do not currently work or improve them.
WhatsTheStats
WhatsTheStats is a WhatsApp messaging bot that returns statistics on the current virus outbreak epidemic.
Ano.js v1.0
Ano.js is a free, open-source web animation platform that is designed to be integrated into any website in only two lines of code.
GroceryPricer
A grocery pricing API, in which all grocery pricing data was programmatically scraped using scripted webscraping algorithms.
HackCollab
A web-based hackathon organizer, allowing competitiors to form teams and discuss project ideas before the event even starts.
SelectiveChat
SelectiveChat lets you commuicate with your friends with nothing more than an Internet connection. No need for an email or an account.
SAPI
A completely free API service to store sample data for prototyping and test data during development, as well as single-variable metrics.
Lirycs
Lirycs is an online marketplace where users can earn credits, as well as spend them on digital items and assets.
Personal Website v1
First iteration and design of my personal website. Built in July 2019 when I had less experience and skill in web development and design.
My Skills
General
Full Stack Development

Web Design

UI/UX Design

Webscraping

Web Automation
Languages
HTML

CSS

Javascript

Python
Frameworks
Django

Node.js

Express.js

Vue.js

Bootstrap

Sass
Tools
Git/GitHub

Adobe Xd

Selenium Webdriver

PostgreSQL

MongoDB
Soft Skills
Digital Communication

Public Speaking
Things I've Dabbled In
Flask

Vuetify

jQuery

Digital Marketing
Work Experience

Feburary 2020 - Present
IdeaTrek
Venture Capital Analyst
I recruit founders in the beginning stages of their business through platforms like LinkedIn and AngelList to the upper management of IdeaTrek, where our venture capitalists will fund them. I work directly with the Founder and CEO, and work as an apprentice to him.

March 2020 - Present
Restvo
Software Engineering Intern
At Restvo, I work directly with the co-founder and CTO of the company, helping build propietary software to help boost the productivity of the full-time developers working on the actual software of Restvo. I learn how to use the Ionic framework and Angular.js with TypeScript to help build this.

Feburary 2020 - Present
LiveStockCity
Python/Django Intern
At LiveStockCity, my job is to work with other interns and staff members to build a real estate platform for the buying and selling of residential real estate properties. I use Python/Django to work on this project it is a remote position.

Feburary 2020 - Present
Hikaya
Open Source Intern - Python/Django
At Hikaya, I work mostly as a QA engineer, by fixing and reporting bugs and issues with the software, as well as helping build the core functionality of a new project using Python/Django. All actions and bug fixes I make go through pull requests and version control functionalities.

November 2019 - Present
Apollo DAE Inc.
Frontend Web Developer Intern
At Apollo DAE Inc., my job is to work on a team of different types of interns to build an MVP. Currently I'm learning Vue.js and Google Firebase to work on a project with about 6-8 other interns. The MVP will then be reviewed and will be escalated into a SaaS business if deemed successful.

December 2019 - Present
Codeninjas
Software Development Mentor
At Codeninjas, my job is to tutor and mentor kids aged 7-14 years old in a digital curriculum created by Codeninjas Corporate. Using digital e-books and a web-based GDP (Game Development Program) to complete this cirriculum and then help students through it.

September 2018 - Present
Synergize Ventures
Web Developer/Administrator
At Synergize Ventures, my job is to create, design, modify, and maintain the official corporate landing page. I handle the development side, as well the DevOps procedures such as configuring the DNS nameservers or re-configuring the website to new web hosting services.

March 2019 - Present
Trivalley CoderDojo
Teen Leader Volunteer
At Trivalley CoderDojo, I volunteer as a Teen Leader on the Teen Leadership Council, a group of high schoolers that help partially run the club and help make decisions to determine the course of the organization. I play an in-session role, helping mentor kids and facilitating parents, students, and other volunteers.

Janurary 2020 - March 2020
UVFAB Systems Inc.
Website Designer/Developer Intern
I worked directly with the CEO and one other intern to help completely re-design the corporate landing page in Wordpress, as well as transform it into an online store for the buying of UVFAB products using WooCommerce.
Past Competitions
March 21-23, 2020

1st Place
HackCOVID
I submitted a team project between me, Sam Poder, and Emma called WhatsTheStats, which is a WhatsApp messaging bot that returns statistics on the current virus outbreak epidemic.
At SRCHacks, I led a workshop on "Landing a Tech Internship in High School", and I was also a mentor among many Make School students. I chose to lead a workshop just a couple days in advance of the competition, and was able to deliver a presentation on an appropriate topic that tailored towards many of the participants.
November 16-17, 2019

1st Place and Best Website
Atoms & Bits
At Atoms & Bits, I formed and lead a team of three other people, and together we created Ano.js. I handled all of the product design and creation, while the others focused on the presentation and financial part of the project. We won the entire competition due to the nice UI, simplistic functionality, and the amazing business model.
October 12-13, 2019

2nd Place
TeenTechSF Civic Hackathon
At the TeenTechSF Civic Hackathon, I formed and lead a team of two other people, and we created Collaboratory. Collaboratory is a web-based project organizer, making working on projects with others easier to carry out. Unfortunately, the code was corrupted and lost shortly after, so it is not up for reference.
June 21-23, 2019

2nd Place
California Cyber Innovation Challenge
The California Cyber Innovation Challenge (CCIC) was a state-wide cybersecurity competition hosted at California Polytechnic's Cybersecurity Lab, and the competition hosted a variety of CTFs, scavenger hunts, and forensics sections. The theme of the event was medical safety, and in this competition, a hacker hypothetically hacked someone's pacemaker and killed him. We had to use forensics strategies to figure out who did it and if they are really guilty.
Dec 2, 2019 - Janurary 23, 2020

Participant
Google Code-in
Google Code-in is an international online competition hosted by Google that is held over the course of 2 months. Only teenagers in pre-college educational programs may participate, and the goal is to raise awareness of open-source projects and contributing. This year, there were over 50 nonprofit organizations that participated and over 10,000+ competitors.
April 20-21, 2019

Most Creative
Trivalley Crypto Hacks
Trivalley Crypto Hacks was my first hackathon, and I was invited by friend who was organizing the event. I was on a team of one, and I created a facial recognition program, where a person scans their face for data samples and then their face will be detected and labelled in real time. My project won an honorable mention, which is not bad for a first.
Other Competitions
Trivalley Expo Hacks 2019 - Mentor

AngelHacks - Competitor

Draper University Hackathon - Competitor

Hackmobility - Guest

Solarhacks - Mentor

Gigahacks - Mentor

DVHacks - Guest

DojoHacks 2020 - Mentor
Future Ventures
Technologies to Learn
C#

ASP .NET Core

Unity 3D Development

GraphQL

Advanced Chrome Developer Tools

Unit Testing and Test-Driven Development
Concepts to Learn
Browser Caching and Cookies

Web Application Scalability

Multiple Web Framework Integration
Things to Accomplish
Software Engineering Internship for Fortune 500 company

Attend MIT's LaunchX entrepreneurial summer program

Help organize a hackathon
© Created by Calix Huang. All rights reserved.